National Conference
Image:
RHY Grantees celebrated the potential of RHY to change the world at the 2015 National RHY Grantees Conference.
The 2015 National RHY Grantees Conference was held Nov. 10 – 12 in New Orleans, Louisiana.   All RHY Grantees were encouraged to send a minimum of one participant from each organization to the annual conference.  Each RHY grantee will be eligible for a $600 stipend per agency to offset travel costs - see details below.
The 2015 National RHY Grantees Conference featured:
46 workshop opportunities
Federal updates from Washington, D.C.
Dynamic keynote presentations, including Dr. Larry Brendtro, Roy Juarez, Jr. and panel of youth experts
Roundtable discussion groups
Individual regional meetings with your federal partner representatives
Poster sessions
Selection of 5 pre-conference institutes (Scheduled Monday, Nov. 9, as half day sessions.)
Off-site learning opportunities to three youth serving programs, including Boys Town, Covenant House and the Youth Empowerment Project
Tuesday evening reception with youth jazz ensemble
Luncheon with greetings from new ACF Commissioner Rafael Lopez, and the 2015 Mural Winner recognition
Opening session and Veteran's Day recognition
Opportunities to connect and share with other grantees
FYSB and RHYYTAC would like to thank all the presenters, moderators, poster presenters and attendees who worked together to make the conference a success.  Thank you also to the conference planning committee which included Oluwatoyin Akintoye, Rebecca Eichelberger, Pamela Marr, Habibah Sulayman, Gloria Watkins, Deborah Yatsko, Larissa Zoot, Sarah Axelson, Kimberly Wood, Dale Holder, Kevin Donegan, Danielle Butler, Judith Clark, Paul Hamann, Dwayne Ingram, and Bruce Petire with assistance from Dr. Linda Cloud.
There were 711 in attendance for the conference, representing every state and U.S. territory.  This was a 10% increase in attendance over the previous year.  The number of first time attendees remained high at 45.8%.  62% of attendees identified themselves as middle level management, 22.5% as executive level, 14.3% as direct care, and less than 2% as case managers/clinical.  The largest number of attendees (49.1%) reported they had less than 4 years experience, 20.3% reported they had 5-9 years experience, and 30.4% reported they had over 10 years or more experience. 
RHYTTAC and FYSB are currently reviewing evaluations from the conference and will use this information for planning future events.  Attendees rated as most beneficial the quality and the variety of trainng content, keynote presentations, opportunities for networking with peers and federal staff, and the youth involvement in the conference (expert youth panel, youth color guard, mural winner, youth introducing speakers, and the youth jazz group).  Attendees also suggested ideas to positively enhance the conference experience by providing larger workshop spaces for the most popular trainnigs and largest regional federal meetings, assuring that agenda events begin and end on time and balancing content with free time.
The power point slides made available by workshop presenters will be uploaded to the E-Learning system by the middle of the month for grantee review and reference.  FYSB announced that the 2016 RHY Grantees Conferecne will be held in the Tampa Bay area, and in consideration of election day, the dates for the conference will be Tuesday, November 15 - Thursday, November 17.
If you missed the conference or would like to hear some of the important updates provided during the conference, check out watchRHYTTAC now to view the 2015 National RHY Grantees Conference videos: https://www.youtube.com/user/watchRHYTTAC 
You may also learn more about the conference by reviewing the conference program at: https://nspn.memberclicks.net/assets/docs/RHYTTAC/2015%20conference%20program%20-%20web.pdf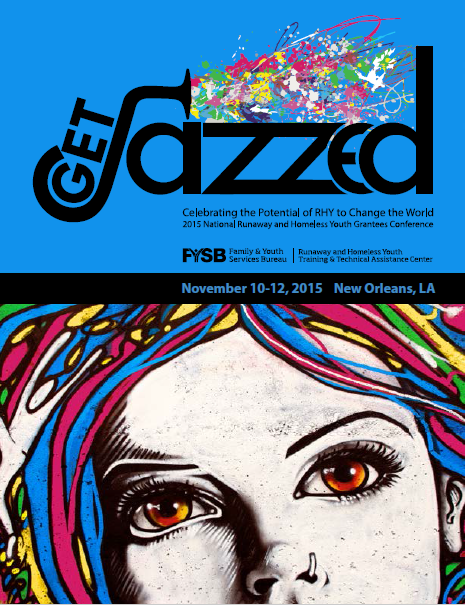 Grantee Stipends:
In order to receive stipend reimbursement:
1. Agencies must be a current RHY grantee.
2. Attendees must attend the conference in its entirety (Nov. 10 - 12, 2015).
3. Attendees or agencies must complete and submit the reimbursement form by Dec. 15, 2015.
To submit a Grantee Stipend Request Form you may:
1. Fill out the form provided in your participant bag or go online to: http://tinyurl.com/rhystipendrequest
2. Return the completed form along with copies of receipts by:
    Fax: 502.635.3678 (attn: Isabel Gomez) - or - Mail: National Safe Place Network, Attn: Isabel Gomez, 2429 Crittenden Drive, Louisville, KY 40217.
3. Checks will be mailed after Dec. 30, 2015.
4. Under no circumstances will checks be issued to individuals. Reimbursements will only go to current grantee agencies.
Stipend Form Requirements:
1. One stipend form is permitted per agency.
2. The maximum stipend amount per agency is $600.00.
3. The form must include the following: attendee(s) name, RHY grantee agency name and contact information, signature of authorized organizational leader (Executive Director, CEO, Chief Operating Officer, Chief Financial Officer, etc.), and applicable receipts for allowed costs (airfare, mileage at .565 per mile, taxi or shuttle fares, parking or baggage fees, and hotel costs, excluding incidentals).
4. Travel and lodging receipts must have a zero balance and include payment information. Confirmation emails will not be accepted.